Forex, the exchange rates market
ДАТА И ВРЕМЯ
Чт, октября 25
18:00 - 19:00
МЕСТО ПРОВЕДЕНИЯ
CornèrTrader
Tödistrasse 27
8002 - Zürich
Switzerland
ЯЗЫК И Категория
Английский
Семинар
Approach the biggest market in the world and learn how to trade
The seminar aims to illustrate the currency market (FX or Foreign Exchange) and its influencers. In the first part, we will show the FX market characteristics, its participants and the developments in the last years. In the second part, we will focus more on the way to trade FX pairs, by analyzing:
Formation of exchange rates
Economic and political factors that drive the prices (interest rates, inflation, GDP, commodities trends…)
Correlation and nature of major currencies
In the last part of the session, we will apply the learnt notions and will trade in real time using the CornèrTrader platform.
Докладчики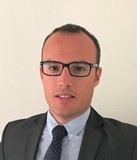 Salezze Massimo
After successfully completing his Bachelor Degree in Economics of Markets and Financial Intermediaries at Cattolica University, Massimo Salezze chose to pursue his studies through an exchange program with Åbo Akademi in Finland. Having obtained his M.Sc. in Economics in 2007, he then moved to Copenhagen where he began his career directly on the Trading Floor of Saxo Bank AS, as Global Sales Trader. Four years later he covered the position as Head of Sales Trading at Saxo Bank Italy in Milan, and remained there for 15 months.
In 2012 he moved to the trading desk in Zurich, taking the position of First Vice President.
At present he is Product Specialist for CornèrTrader, offering eCommerce solutions to HNW clients in multi-asset class markets (Foreign Exchange, Futures, Commodities, CFDs, as well as Shares and Bonds). With a 10+ years track record in financial markets, Massimo Salezze is specialized in the FX Spot & Options Market. As FX dealer he has been an international member of the ACI Financial Markets Association since 2008 and he is active in that role also in Switzerland.
Сведения, предоставляемые в ходе обучающих занятий, носят исключительно информационный характер и являются общим комментарием. Ни при каких обстоятельствах эти сведения не могут расцениваться в качестве налоговой или финансово-инвестиционной рекомендации, рекламы, коммерческого предложения, способа стимулирования или совета купить или продать какие-либо ценные бумаги либо аналогичные финансовые инструменты, принять участие в какой-либо торговой стратегии в той или иной юрисдикции, а также осуществить любого рода инвестиции. Используемые учебные материалы и сопутствующая информация были подготовлены без учета целей, финансовой ситуации и требований конкретных участников программы обучения. Информация, используемая при обучении, не является результатом независимого финансового исследования.
CornèrTrader не дает каких-либо прямых или косвенных гарантий (в том числе гарантий коммерческой ценности и пригодности для определенной цели) и не делает заявлений относительно точности, полноты и возможности использования информации, содержащейся в учебных материалах и аналогичной документации.
При проведении вебинаров сведения об участнике обучения, включая его персональные данные, будут записываться и передаваться провайдеру услуг по организации вебинаров и (или) третьим лицам, привлекаемым к их проведению, а также другим участникам вебинаров. В связи с этим участникам обучения следует проявлять необходимую осторожность и избегать раскрытия своих персональных данных (например, идентифицирующих личность сведений или конфиденциальных данных). При подключении к вебинару CornèrTrader рекомендует использовать псевдоним и не упоминать какие-либо личные данные, особенно в окне чата. Полный текст оговорки об ограничении ответственности.