Explore the vast world of CFDs and discover its advantages
Data e ora
gio, febbraio 22
18.00 - 19.45
Sede
Parkhotel Zug
Industriestrasse 14
6304 - Zug
Switzerland
Lingua e categoria
Inglese
Workshop
Explore the vast world of CFDs and discover its advantages
The event will start with an introduction on how to use the CornèrTrader platform. However, whoever feels confident with the usage of the platform can come directly at 18:30 for the CFD presentation.
Indeed, the workshop is intended for all those who venture for the first time into the vast but simple world of CFDs. The first part will be theoretical: we shall analyze the origin of CFDs, present the various categories of their underlines and compare their characteristics with those of shares/futures.
Subsequently, we shall examine in detail the trading methods with CFDs, emphasizing their advantages. During the second part we shall apply what we have learnt by using the platform CornèrTrader and operating on the markets in real time.
The dynamics of the second part will obviously be driven by the questions and curiosity of the participants.
Oratore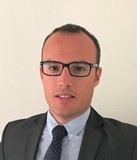 Salezze Massimo
After successfully completing his Bachelor Degree in Economics of Markets and Financial Intermediaries at Cattolica University, Massimo Salezze chose to pursue his studies through an exchange program with Åbo Akademi in Finland. Having obtained his M.Sc. in Economics in 2007, he then moved to Copenhagen where he began his career directly on the Trading Floor of Saxo Bank AS, as Global Sales Trader. Four years later he covered the position as Head of Sales Trading at Saxo Bank Italy in Milan, and remained there for 15 months.
In 2012 he moved to the trading desk in Zurich, taking the position of First Vice President.
At present he is Product Specialist for CornèrTrader, offering eCommerce solutions to HNW clients in multi-asset class markets (Foreign Exchange, Futures, Commodities, CFDs, as well as Shares and Bonds). With a 10+ years track record in financial markets, Massimo Salezze is specialized in the FX Spot & Options Market. As FX dealer he has been an international member of the ACI Financial Markets Association since 2008 and he is active in that role also in Switzerland.
Le informazioni contenute nelle sessioni didattiche costituiscono unicamente materiale informativo generico e commenti e non intendono rappresentare o contenere una consulenza fiscale, finanziaria o d'investimento e non vanno intese come un consiglio, un incentivo, un'offerta o un'esortazione ad acquistare o vendere titoli o strumenti finanziari correlati, a partecipare a qualunque strategia di trading particolare in qualsiasi giurisdizione né a perseguire alcun tipo di investimento. Le sessioni didattiche e le informazioni fornite sono state elaborate senza prendere in considerazione gli obiettivi, le condizioni o le esigenze finanziarie di alcun partecipante particolare. Le informazioni contenute nelle sessioni didattiche non sono il risultato di una ricerca finanziaria indipendente.
CornèrTrader declina ogni responsabilità e non fornisce alcuna garanzia implicita o esplicita (incluse garanzie di commerciabilità o idoneità a uno scopo o uso particolare) circa l'accuratezza, la completezza e l'adeguatezza delle informazioni fornite nelle sessioni didattiche e nei relativi materiali.
Nel caso di una sessione webinar, le informazioni riguardanti il/la partecipante, compresi i dati personali, saranno accessibili, registrate e condivise con il fornitore dei webinar e/o altre terze parti coinvolte nella fornitura dei webinar nonché con gli altri partecipanti ai webinar. Pertanto, durante le sessioni i partecipanti sono invitati a prestare la dovuta prudenza nel divulgare direttamente i propri dati personali (quali informazioni di identificazione personale o dati personali sensibili). CornèrTrader raccomanda di utilizzare pseudonimi quando si accede all'aula virtuale del webinar e di evitare qualsiasi riferimento ai dati personali, in particolare attraverso la chat. Al disclaimer completo.