Forex, the exchange rates market
Date et Heure
jeu., octobre 25
18:00 - 19:00
Lieu
CornèrTrader
Tödistrasse 27
8002 - Zürich
Switzerland
Langue et catégorie
Anglais
Séminaire
Approach the biggest market in the world and learn how to trade
The seminar aims to illustrate the currency market (FX or Foreign Exchange) and its influencers. In the first part, we will show the FX market characteristics, its participants and the developments in the last years. In the second part, we will focus more on the way to trade FX pairs, by analyzing:
Formation of exchange rates
Economic and political factors that drive the prices (interest rates, inflation, GDP, commodities trends…)
Correlation and nature of major currencies
In the last part of the session, we will apply the learnt notions and will trade in real time using the CornèrTrader platform.
Orateur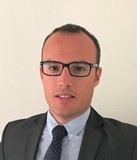 Salezze Massimo
After successfully completing his Bachelor Degree in Economics of Markets and Financial Intermediaries at Cattolica University, Massimo Salezze chose to pursue his studies through an exchange program with Åbo Akademi in Finland. Having obtained his M.Sc. in Economics in 2007, he then moved to Copenhagen where he began his career directly on the Trading Floor of Saxo Bank AS, as Global Sales Trader. Four years later he covered the position as Head of Sales Trading at Saxo Bank Italy in Milan, and remained there for 15 months.
In 2012 he moved to the trading desk in Zurich, taking the position of First Vice President.
At present he is Product Specialist for CornèrTrader, offering eCommerce solutions to HNW clients in multi-asset class markets (Foreign Exchange, Futures, Commodities, CFDs, as well as Shares and Bonds). With a 10+ years track record in financial markets, Massimo Salezze is specialized in the FX Spot & Options Market. As FX dealer he has been an international member of the ACI Financial Markets Association since 2008 and he is active in that role also in Switzerland.
Les informations fournies lors des formations ne sont que des informations générales et des commentaires et n'ont pas pour objectif de représenter ou de contenir des conseils fiscaux, financiers ou d'investissement. Ces informations ne peuvent en aucun cas être considérées comme une sollicitation, une offre, une incitation ou un conseil d'achat ou de vente de titres ou d'instruments financiers s'y rapportant, de participation à des stratégies particulières de négociation dans quelque pays que ce soit ou de réalisation d'investissements de toute nature. Les formations et les informations fournies ont été préparées sans tenir compte des objectifs, de la situation financière ou des besoins des participants. Les informations fournies dans les formations ne sont pas issues de recherches financières indépendantes.
CornèrTrader ne fournit aucune déclaration ni aucune garantie expresse ou implicite (y compris toute garantie de qualité marchande ou d'adéquation à un usage ou à un but particulier) concernant l'exactitude, l'exhaustivité ou l'adéquation de toute information fournie lors des formations et dans le matériel transmis.
Dans le cas des webinaires, les informations concernant le participant, y compris ses données personnelles, seront accessibles, enregistrées et partagées avec le fournisseur de webinaires et/ou les autres tiers impliqués dans la fourniture des webinaires ainsi qu'avec les autres participants aux webinaires. C'est pourquoi, durant ces formations, les participants sont tenus de faire preuve de toute la prudence nécessaire lorsqu'ils divulguent directement leurs données personnelles (c'est-à-dire des renseignements permettant de les identifier ou des données personnelles sensibles). CornèrTrader conseille d'utiliser un pseudonyme lors de l'accès à l'espace du webinaire et d'éviter toute référence à des données personnelles, en particulier par l'outil de chat. Accéder au disclaimer dans sa version intégrale.