What must I do to obtain live quotes for Stock Options?
You must subscribe for the quotes to the relevant exchange.

To have access to real time prices both for the options and for the underlying stocks may necessitate 2 different subscriptions.

You can subscribe to receive live options prices under Account > Other > Subscriptions > Futures & Options
To match the right subscription with the service you need, the tabulated overview of options markets and subscription services needs to be consulted. If, for instance, your need is for the prices of US stock options, the subscription should be made with OPRA under futures & options.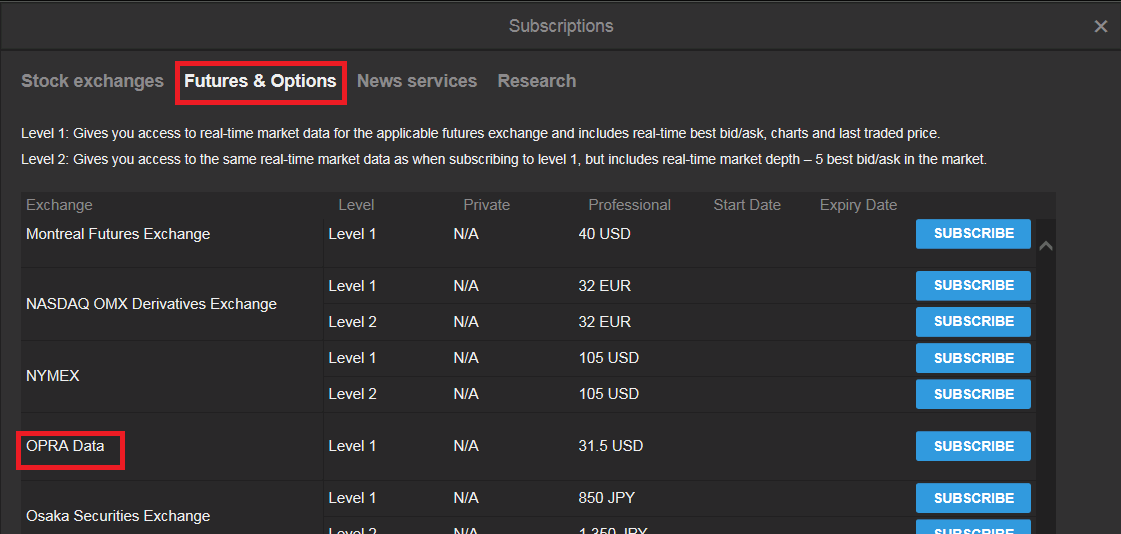 Free trial
Trade with virtual money.
LIVE
Open your account entirely online and free of charge!