FX options: I cannot find the strike and expiry that I want on the FX option board
To facilitate the process of price discovery for FX option traders, Cornèrtrader offers a unique tool: the forex options Board, see the image below. When a trader has an idea he wants to implement, the Forex options board enables him to compare the pricing for various tenors/strikes at a glance.

The forex options board shows a maximum of eight standard expiry dates (see "1" in the below image) ranging from one week up to six months. These expiry dates are on Wednesdays and follow the schedule below: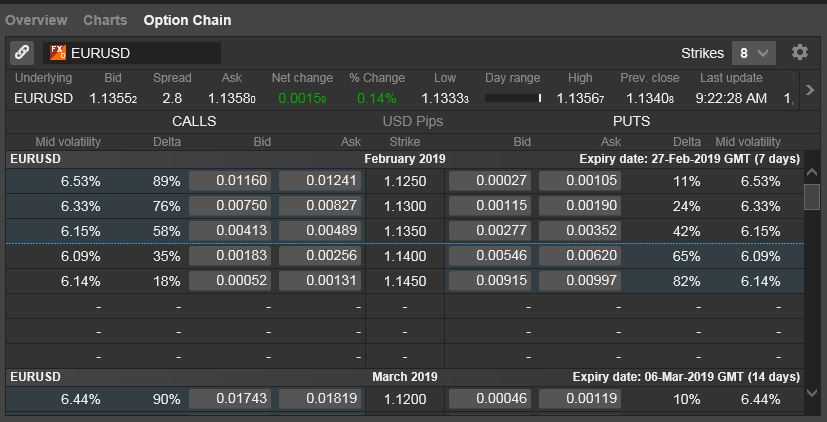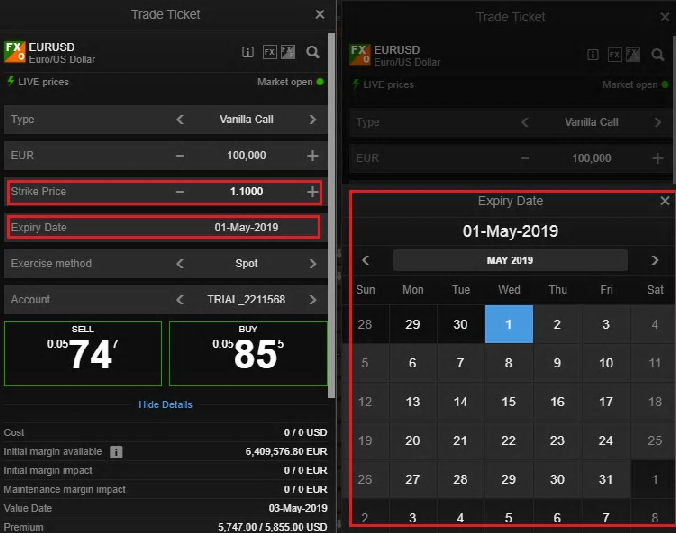 1 weekly contract;

2 bi-weekly contracts;
2 "four-weekly" contracts;
1 "eight-weekly" contract.
If you don't find the strike and/or expiry you want to trade on the options board, it might still be available via the trade ticket where you have the flexibility to adjust expiry and the strike.
Free trial
Trade with virtual money.
LIVE
Open your account entirely online and free of charge!