Invalid login or Password error
If you get an Invalid login, or Password error, or the error code: 0x80040009, the most common reasons are:
The login ID is wrong or not valid. Please make sure you are typing the correct ID;
The password is wrong or expired. Please type the password carefully. Make sure that the Caps Lock key on your keyboard is not on. If the problem persists, you can obtain a new password by contacting us;
Our platforms have a Live and Simulation version and you might be on the wrong server. Please make sure that you are logging in to the version you have access to.
Login was unsuccessful. Please correct the errors and try again
After 5 failed attempts to login (wrong User ID or Password) following message will be displayed.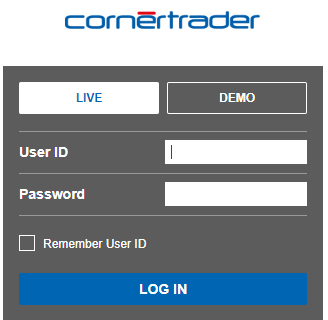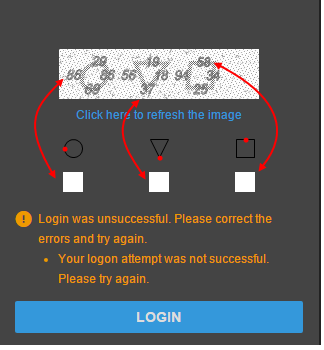 All you have to do is:
Type your user ID and password again;
Type in the white boxes the number that is in the position indicated by the red dot;
Press Login.

If you have forgotten your password, click on "I forgot my password" and follow the steps.

This combination of numbers and geometrical figures is a security feature we present to the client in order to avoid computer programs to find the right password combination to access your account. The name of this feature is Captcha, a program that protects websites against robots by generating and grading tests that humans can pass but current computer programs cannot.
IMPORTANT: As password reset requires your contact details validation, please make sure they are up to date.
Free trial
Trade with virtual money.
LIVE
Open your account entirely online and free of charge!