Explore the most popular trading strategies with CFDs
Date & Time
Wed, November 14
6:00 PM - 7:30 PM
Location
Cornèrtrader
Rue de Rive 1
1204 - Genève
Switzerland
Language & Category
English
Workshop
After having presented the basics of the CFD world and its underlying, it is time to set up a trading strategy. With the level II CFD seminar we will present the most common strategies used by equity traders, suitable for your goals and expectations. We will focus on 4 categories of strategies: speculative, market risk neutral, special situation and hedging.
This advanced seminar will be conducted with practical examples for each strategy, therefore we require you to have a basic knowledge of what a CFD is. If you are not familiar with CFDs, please join our event but don't hesitate to ask your Relationship Manager for an introduction to the basic concepts underlying CFD.
Speaker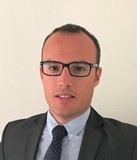 Salezze Massimo
After successfully completing his Bachelor Degree in Economics of Markets and Financial Intermediaries at Cattolica University, Massimo Salezze chose to pursue his studies through an exchange program with Åbo Akademi in Finland. Having obtained his M.Sc. in Economics in 2007, he then moved to Copenhagen where he began his career directly on the Trading Floor of Saxo Bank AS, as Global Sales Trader. Four years later he covered the position as Head of Sales Trading at Saxo Bank Italy in Milan, and remained there for 15 months.
In 2012 he moved to the trading desk in Zurich, taking the position of First Vice President.
At present he is Product Specialist for CornèrTrader, offering eCommerce solutions to HNW clients in multi-asset class markets (Foreign Exchange, Futures, Commodities, CFDs, as well as Shares and Bonds). With a 10+ years track record in financial markets, Massimo Salezze is specialized in the FX Spot & Options Market. As FX dealer he has been an international member of the ACI Financial Markets Association since 2008 and he is active in that role also in Switzerland.
The information contained in the educational sessions constitutes mere generic information material and commentary only and it is not meant to represent or contain any tax, financial or investment advice and shall not be considered as any sort of solicitation, offer, incentive or advisory to buy or sell any securities or related financial instruments, to participate in any particular trading strategy in any jurisdiction or in pursuing investments of any kind. The educational sessions and the information provided have been prepared without taking account of the objectives, financial situation or needs of any particular participants. The information contained in the educational sessions is not the result of independent financial research.
CornèrTrader makes no express or implied representations or warranties (including any warranties of merchantability or fitness for a particular purpose or use) about the accuracy, completeness or suitability of any information provided in the educational sessions and related materials.
In case of a Webinar session, information regarding the participant himself/herself, included personal details, will be accessible, recorded and shared with the Webinars Provider and/or other third parties involved in the provision of the Webinars as well as with the other participants to the Webinars. Therefore during the sessions participants shall apply appropriate prudence when directly disclosing their personal data (i.e. personally identifiable information or personally sensitive data). CornèrTrader recommends to use nicknames when entering the Webinar room and avoid any personal data references, particularly through the chat tool. For the full disclaimer.