Welcome Drink
Date & Time
Tue, January 22
6:00 PM - 7:30 PM
Location
La Potinière
Le Jardin Anglais
1204 - Genève
Suisse
Language & Category
French
Workshop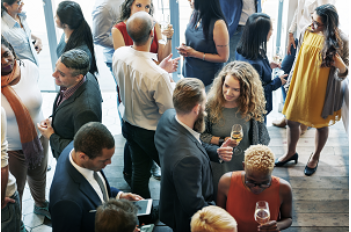 Venez rencontrer l'équipe Cornèrtrader autour d'un verre à La Potinière au jardin Anglais. L'occasion de poser vos questions sur la banque, la plateforme et les produits en toute décontraction. Ce welcome drink est prévu chaque mois, vous pouvez ainsi en parler à vos amis intéressés par le trading.
Speaker
Fauvel Ariel
Ariel travaille depuis 7 ans dans le monde bancaire suisse en tant que gestionnaire de portefeuille et business développer. Il a une connaissance approfondie de la plateforme Cornèrtrader et a travaillé sur cette plateforme depuis plusieurs années. Avec son expérience, il a une vision claire du marché du trading en ligne et de l'offre concurrentielle.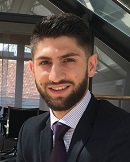 Truniger Damir
Ayant commencé sa carrière en 2010 et après 5 années passées en banque privée à Genève, Damir s'est lancé dans le trading en ligne avec Cornèrtrader. Grâce à son expérience professionnelle variée, il sait répondre de manière diversifiée à la demande des clients, afin de correspondre au mieux à leurs besoins ou projets d'investissements.
The information contained in the educational sessions constitutes mere generic information material and commentary only and it is not meant to represent or contain any tax, financial or investment advice and shall not be considered as any sort of solicitation, offer, incentive or advisory to buy or sell any securities or related financial instruments, to participate in any particular trading strategy in any jurisdiction or in pursuing investments of any kind. The educational sessions and the information provided have been prepared without taking account of the objectives, financial situation or needs of any particular participants. The information contained in the educational sessions is not the result of independent financial research.
CornèrTrader makes no express or implied representations or warranties (including any warranties of merchantability or fitness for a particular purpose or use) about the accuracy, completeness or suitability of any information provided in the educational sessions and related materials.
In case of a Webinar session, information regarding the participant himself/herself, included personal details, will be accessible, recorded and shared with the Webinars Provider and/or other third parties involved in the provision of the Webinars as well as with the other participants to the Webinars. Therefore during the sessions participants shall apply appropriate prudence when directly disclosing their personal data (i.e. personally identifiable information or personally sensitive data). CornèrTrader recommends to use nicknames when entering the Webinar room and avoid any personal data references, particularly through the chat tool. For the full disclaimer.