FOREX, IL MERCATO DEI CAMBI - Conoscere il mercato più grosso al mondo ed imparare a negoziare le valute (COMPLETO)
Date & Time
Thu, March 8
5:00 PM - 6:30 PM
Location
Cornèr Banca
Via Canova, 16
6900 - Lugano
Svizzera
Language & Category
Italian
Seminar
FOREX, IL MERCATO DEI CAMBI - Conoscere il mercato più grosso al mondo ed imparare a negoziare le valute
Il seminario si pone come obiettivo l'illustrazione del mercato valutario (FX o Foreign Exchange) ed il suo funzionamento. Nella prima parte verranno presentate le caratteristiche del mercato FX, i suoi partecipanti, e gli sviluppi negli ultimi anni. Nella seconda, strettamente legata alla contrattazione, si analizzeranno:
la formazione dei tassi di cambio

i fattori economici e politici che influenzano i prezzi (tassi d'interesse, inflazione, PIL, trend delle commodities …)

le correlazioni e la natura di certe valute Infine, si applicheranno le nozioni imparate con negoziazione in tempo reale sulla piattaforma CornèrTrader
COMPLETO
Speaker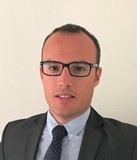 Salezze Massimo
Dopo la Bachelor Degree in Economia dei mercati e degli intermediari finanziari presso l'Università Cattolica nel 2005, decide di proseguire gli studi con scambio alla Åbo Akademi in Finlandia per poi conseguire un M.Sc. in Economics nel 2007. Neolaureato si trasferisce a Copenhagen dove inizia la sua carriera direttamente sul Trading Floor di Saxo Bank AS come Global Sales Trader. Quattro anni dopo ricopre la carica di Head of Sales Trading in Saxo Bank Italy a Milano, dove rimane per 15 mesi.
Nel 2012 decide di spostarsi sul trading desk di Zurigo ricoprendo la carica di First Vice President.
Attualmente copre la carica di Product Specialist in CornèrTrader offrendo soluzioni eCommerce a clienti HNW sui mercati multi-asset class (Foreign Exchange, Futures, Commodities, CFDs, Shares e Bonds). Con oltre 10 anni di esperienza sui mercati finanziari, il Dott. Salezze si è specializzato nel mercato FX Spot & Options. Membro internazionale ACI come FX dealers dal 2008, Massimo è da cinque anni parte attiva della stessa anche su tutto il territorio Svizzero.
The information contained in the educational sessions constitutes mere generic information material and commentary only and it is not meant to represent or contain any tax, financial or investment advice and shall not be considered as any sort of solicitation, offer, incentive or advisory to buy or sell any securities or related financial instruments, to participate in any particular trading strategy in any jurisdiction or in pursuing investments of any kind. The educational sessions and the information provided have been prepared without taking account of the objectives, financial situation or needs of any particular participants. The information contained in the educational sessions is not the result of independent financial research.
CornèrTrader makes no express or implied representations or warranties (including any warranties of merchantability or fitness for a particular purpose or use) about the accuracy, completeness or suitability of any information provided in the educational sessions and related materials.
In case of a Webinar session, information regarding the participant himself/herself, included personal details, will be accessible, recorded and shared with the Webinars Provider and/or other third parties involved in the provision of the Webinars as well as with the other participants to the Webinars. Therefore during the sessions participants shall apply appropriate prudence when directly disclosing their personal data (i.e. personally identifiable information or personally sensitive data). CornèrTrader recommends to use nicknames when entering the Webinar room and avoid any personal data references, particularly through the chat tool. For the full disclaimer.