Workshop
Investing in Crypto: Industry Overview & Fundamentals with Amun
English
Wed, May 22, 6:00 PM - 8:00 PM
Blue Monkey Stüssihofstatt 3 8001 - Zürich Switzerland
The presentation aims to provide an overview of the crypto industry and its investment opportunities. Together with AMUN AG, issuer of the first crypto tracker ETP listed on the SIX Exchange, we will take a closer look at the Crypto Basket Index, its exposure, collateral and custody solution. The ETP tracks the main crypto currencies and is a good alternative to joining different investment strategies.
AMUN AG is a fintech company which issues financial products to invest in crypto currencies assets. The products are available to individuals and institutions. The traded volumes are accessible as public information.
At the end of the presentation, we will offer our guests a refreshment with Thai-style appetizers.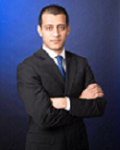 Rashwan Hany
Hany Rashwan is the co-founder and CEO of Amun AG, which seeks to create an easy, secure, and regulated way to access to the crypto asset class. Amun listed the world's first crypto index ETP on the SIX Swiss Exchange at end of 2018 and has a suite of physically-backed crypto ETPs on SIX. Since launch, the index ETP has been the most traded ETP on the SIX Swiss Exchange.
Before Amun, Hany co-founded and sold a technology payments company. He is a Forbes 30Under30 award recipient and graduated from Columbia University magna cum laude.
Sign up
Free: Investing in Crypto: Industry Overview & Fundamentals with Amun
The information contained in the educational sessions constitutes mere generic information material and commentary only and it is not meant to represent or contain any tax, financial or investment advice and shall not be considered as any sort of solicitation, offer, incentive or advisory to buy or sell any securities or related financial instruments, to participate in any particular trading strategy in any jurisdiction or in pursuing investments of any kind. The educational sessions and the information provided have been prepared without taking account of the objectives, financial situation or needs of any particular participants. The information contained in the educational sessions is not the result of independent financial research. Read more