Seminar
Introduction à la plateforme Cornèrtrader et au trading sur CFD / Introduction to Cornèrtrader platform and CFD trading (FR/EN)
English
Wed, April 1, 6:00 PM - 7:30 PM
-
Add to calendar
Cornèrtrader Rue de Rive 1 1204 - Genève Switzerland
Vous avez des connaissances de base sur les marchés, mais vous souhaitez en savoir plus sur le trading en ligne? Cette session vous présente la plateforme multi-actifs de Cornèrtrader. Que vous souhaitiez opérer sur le marché des devises, des CFD, des actions, des contrats futures ou des options, nos conférenciers vous montreront comment utiliser la plateforme pour placer des ordres, lire et interpréter les graphiques, et plus généralement comment suivre vos investissements et vos marchés sur la place financière internationale.
Dans un 2ème temps, nous présenterons les catégories de CFD et nous confronterons leurs caractéristiques avec celles des actions. Pour conclure, nous observerons en détail les différentes façons de travailler avec les CFD, mettant en évidence tous leurs avantages.
Do you have basic knowledge of the markets, but are eager to learn more about online trading? This session introduces the multi-asset Cornèrtrader platform. Regardless of whether you want to trade Forex, CFDs, Stocks, Futures or Options, our speakers will demonstrate how the platform expedites the creation of new trades, as well as how to read and interpret graphs, and generally monitor your positions and markets in the global financial market.
In a second step, we will present the CFD categories and compare their characteristics with those of stocks. Finally, we shall have a look in detail at the different ways of working with CFDs, highlighting all their advantages.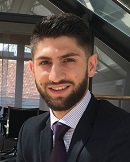 Truniger Damir
Ayant commencé sa carrière en 2010 et après 5 années passées en banque privée à Genève, Damir s'est lancé dans le trading en ligne avec Cornèrtrader. Grâce à son expérience professionnelle variée, il sait répondre de manière diversifiée à la demande des clients, afin de correspondre au mieux à leurs besoins ou projets d'investissements.
Book your spot
Free - Introduction à la plateforme Cornèrtrader et au trading sur CFD / Introduction to Cornèrtrader platform and CFD trading (FR/EN)
The information contained in the educational sessions constitutes mere generic information material and commentary only and it is not meant to represent or contain any tax, financial or investment advice and shall not be considered as any sort of solicitation, offer, incentive or advisory to buy or sell any securities or related financial instruments, to participate in any particular trading strategy in any jurisdiction or in pursuing investments of any kind. The educational sessions and the information provided have been prepared without taking account of the objectives, financial situation or needs of any particular participants. The information contained in the educational sessions is not the result of independent financial research. Read more