Invest platform
The platform explained in 5 minutes
The Invest platform has removed all the sophistications and has been tailor-made to specifically suit the needs of investors. It provides the necessary functionalities and information required to successfully implement your investment strategy. Cross-device functionalities allow you to monitor your portfolio wherever you are and from any device, thus ensuring you are always in touch with your investments. Prices of more than 30'000 financial instruments spanning stocks, ETF's, mutual funds and bonds are streamed in the Invest platform.
Your easy and comprehensive investment platform to successfully implement your investment strategy:
Market Intelligence
Investment themes
Get inspired by up-to-date investment themes and topics analysts focus on and get an easy overview of the products linked to the themes of your interest.
Mutual Funds
Cornèrtrader gives you access to over 600 mutual funds, giving you the freedom to select the fund that best matches your investment criteria and broadens your asset base.
Sector and screeners
Sector overviews and product screeners help you navigate among the products and identify the ones that best suit your investment strategy.
Stocks and Mutual funds fundamentals
Wider range of fundamentals, analysis and ratings on over 80'000 stocks worldwide provided by FactSet and mutual funds ratings from Morningstar.
Portfolio OVERVIEW
Full portfolio overview of your investments.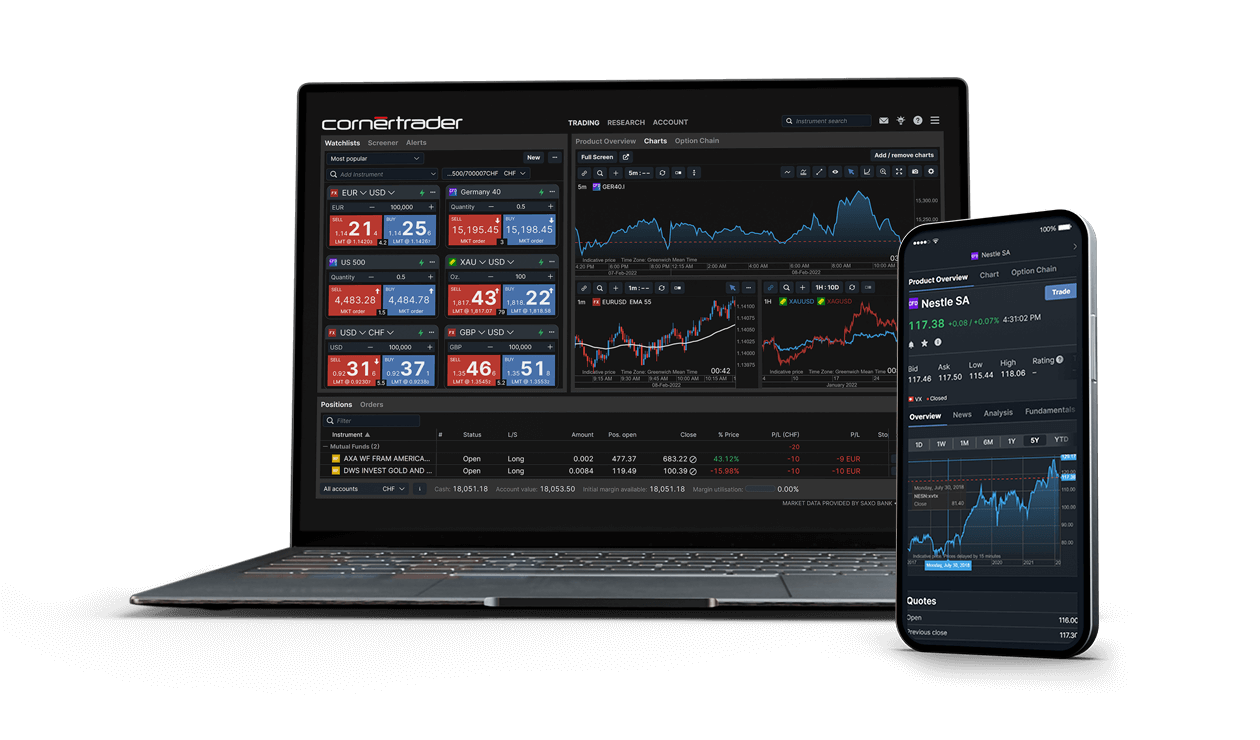 FLEXibility Platform
Explore the features and functionality of our multi-asset platform.

Cornèrtrader's Commissions
Here are our commissions scheme for the most traded financial products.
Free trial
Trade with virtual money.
LIVE
Open your account entirely online and free of charge!
UPCOMING EVENTS
We are offering a lot of seminars and workshops in order to make your trading easy