FLEXibility Platform
The platform explained in 10 minutes
The world's most intuitive multi-asset trading platform. Manage your portfolio easily on any device. View market prices on more than 30,000 instruments across FX, CFDs, Futures, Options and Stocks. Our FLEXibility platform is also available in Russian.
A complete work station for your workflow. Use our platforms to support your action plan:
BEFORE YOU TRADE
NEWS AND ANALYSIS
Receive free real-time news from leading providers directly via news streams. Filter the news stream by industry, asset class, theme, region or country and receive only the news most relevant to you.
FINANCIAL CALENDAR
All important data and events of the major economies always in view. You can filter the events displayed chronologically according to date, time period and country.
TECHNICAL ANALYSIS
Offers built-in, easy-to-use tools for harnessing the benefits of technical analysis in building a market strategy and maintaining trading discipline.
WHILE TRADING
SIMPLICITY
Create your own custom price list, and trade easily with the three predefined modules: price list, chart (max. 4 charts) and open positions/orders.
ORDER TYPES
Place orders and monitor positions anywhere you go. Stop orders and trailing stops can be implemented to limit risk overnight, or even from intraday volatility. Stop orders are available across desktop, web and mobile trading.
PRICE BOARD
Integrating all trading products into a single trade module, the price board in the FLEXibility platform allows you to monitor market prices for many instruments from a single price list, and trade directly on these live prices, with one or 2 clicks trading (in the latter you need to confirm before acceptance of the order).
POST-TRADE ANALYSIS
ACCOUNT SUMMARY
In your Account menu you will find an overview of your posted trades, trades, open positions and an account summary. Open positions are displayed and constantly updated in real time both here in the account overview and in the Open Positions module.
PORTFOLIO MANAGEMENT TOOL
With the integrated portfolio management tool, you can keep an eye on your trading activities in real time. You can also view your past activities as well as a comprehensive profit-loss analysis.
INNOVATIVE RISK MANAGEMENT TOOLS
With our specially tailored risk management tools, you retain control over your risks. This includes margin breakdown per underlying and margin alerts as a push message.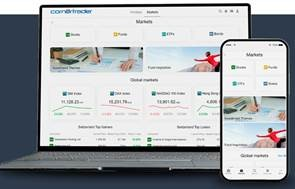 Invest Platform
Find inspiration and master the markets with the new Invest platform.

Cornèrtrader's Commissions
Here are our commissions scheme for the most traded financial products.
Free trial
Trade with virtual money.
LIVE
Open your account entirely online and free of charge!
UPCOMING EVENTS
We are offering a lot of seminars and workshops in order to make your trading easy