FXO
Forex Options
Invest in FX vanilla options for more than 40 currency pairs.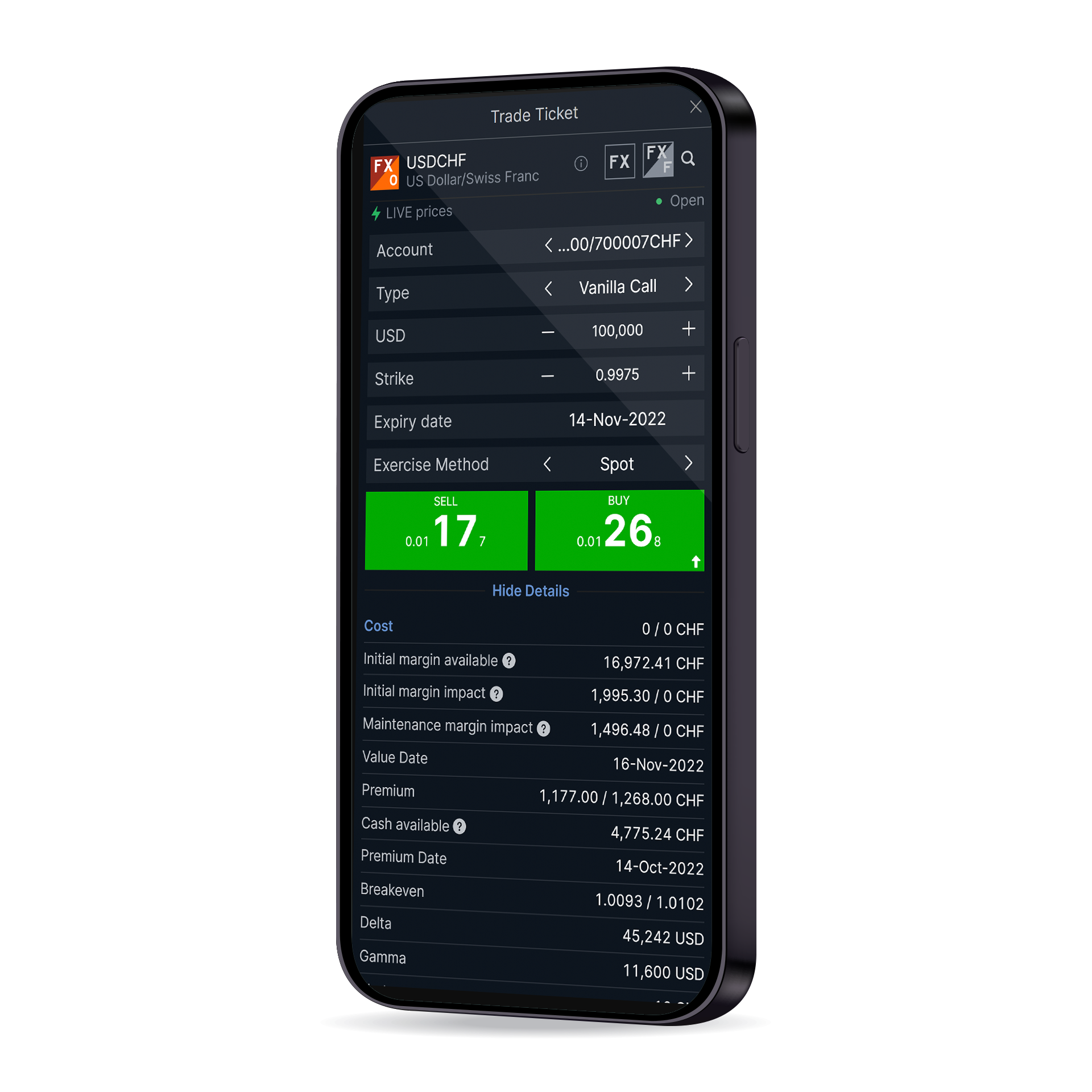 Capital
Bigger portfolios requiring optimized pricing (min. deposit CHF 75,000)
6 EURUSD
8 USDJPY
8 GBPUSD
5 AUDUSD
9 USDCAD
Forex Option pricing is dynamic. The costs for trading Forex Options change according to the parameters. The prices shown consider an at-the-money (ATM) option.