FX
A world of Forex products
Major, minor and exotic currencies as well as precious metals.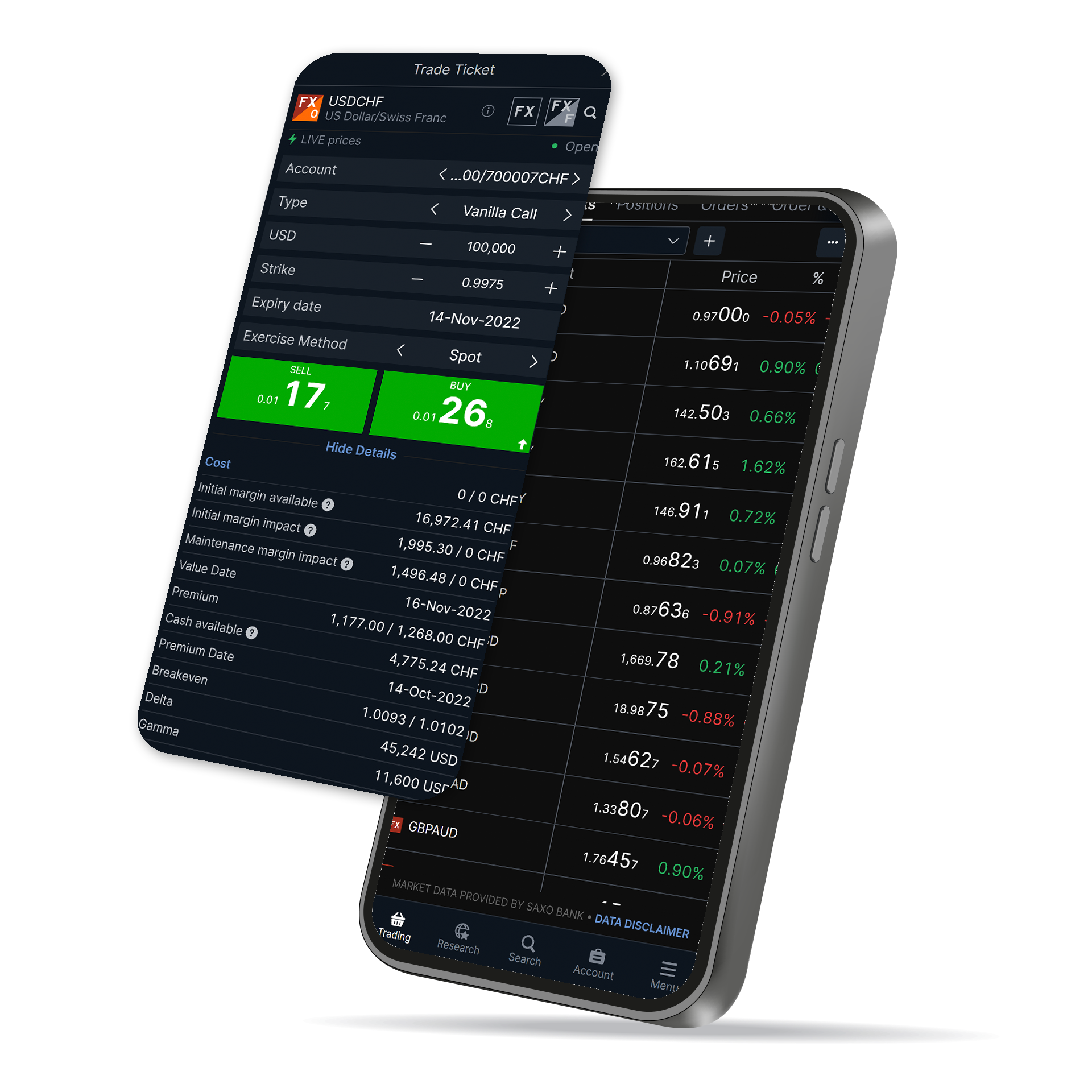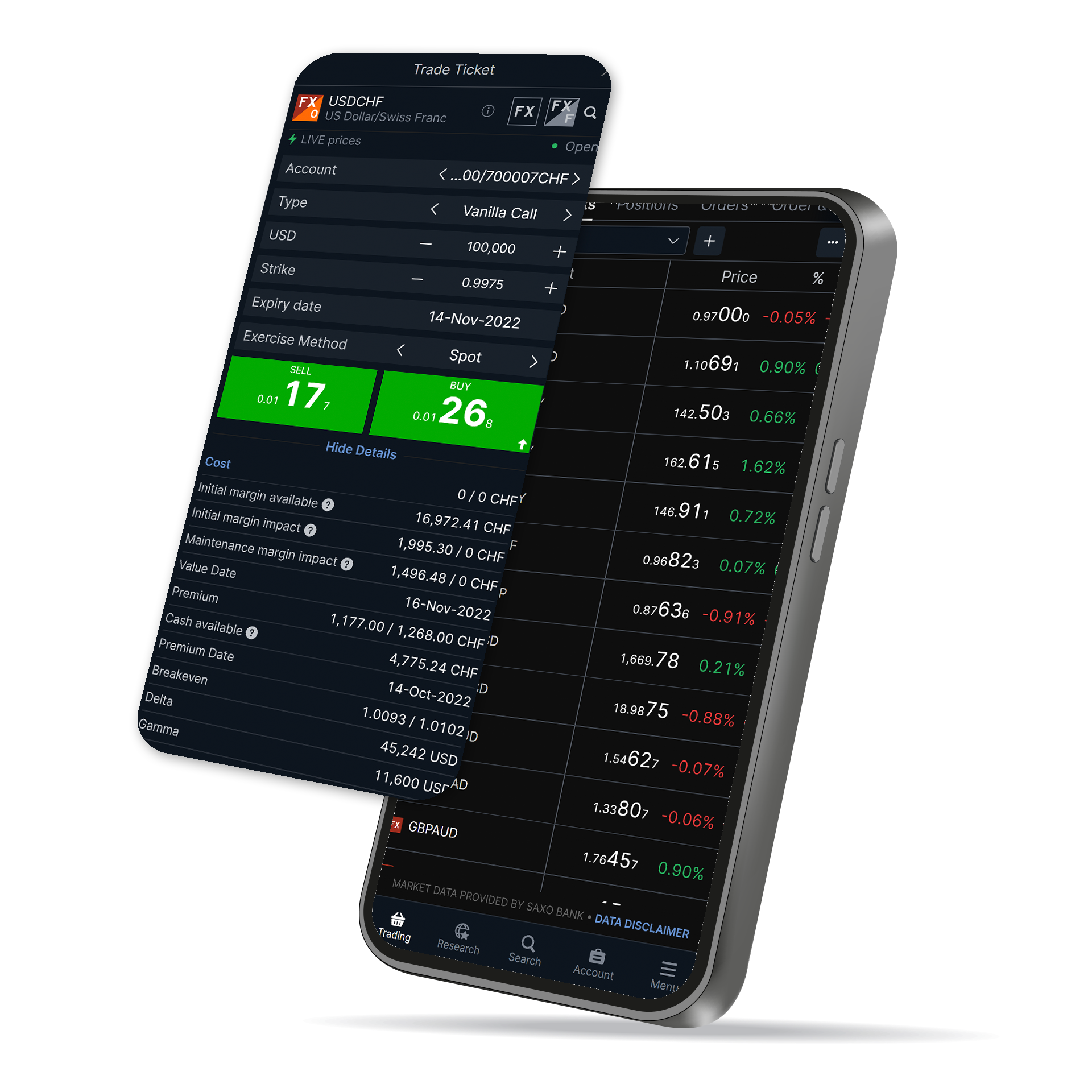 Forex quotes
Real-time bid and ask rates of all currency pairs traded on the Cornèrtrader platforms.

Forex spreads may become wider when the liquidity of a currency cross drops or when you trade large positions. Slippage may occur during extraordinary volatile markets. Sufficient collateral must be available at any time in the account to cover the margin requirements. In case of insufficient availability, all positions may be closed.

You can monitor the margin situation directly on the platform, while notifications are sent in case of overrun via pop-ups visible in the platform and/or via the iCornèr App.
Risks related to investments in Forex
All Forex instruments, as all derivate products, use leverage and carry a higher risk of losing more than your deposit. Therefore, it is important you understand the products and the related risks, use a moderate approach, and keep sufficient collateral in the account when you invest in them.
DISCOVER THIS PRODUCT ON THE FOLLOWING PLATFORMS
DIVERSIFIED INVESTMENTS AND TRADING
FLEXibility
A complete multi-asset platform