MF
Mutual Funds
Get access to over 600 mutual funds, find the ones that best match your investment criteria and broaden your assets base.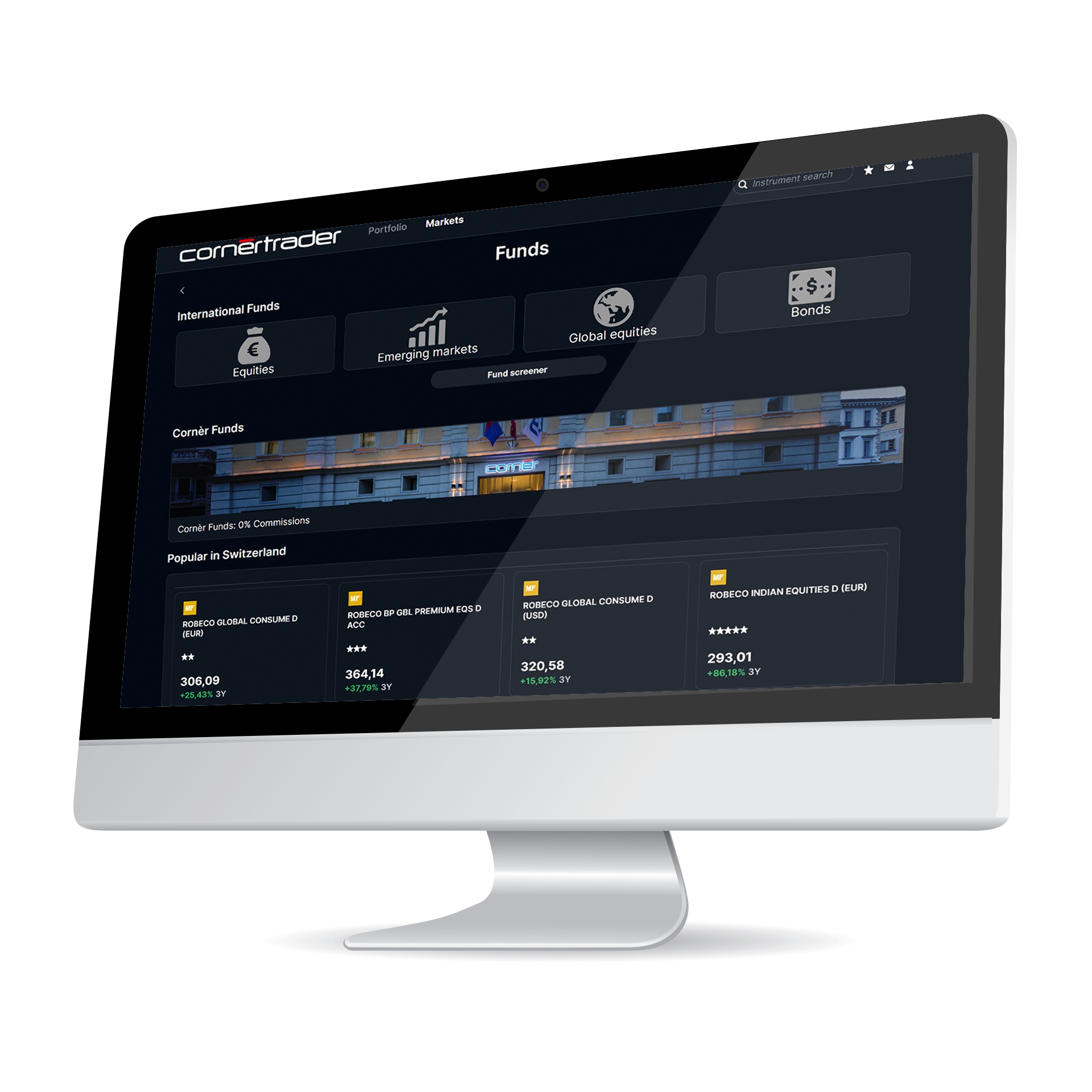 Capital
Bigger portfolios requiring optimized pricing (min. deposit CHF 75,000)
0.00% Cornèr Banca Funds
0.30% Others
Available for distribution to private and corporate clients domiciled in Switzerland (excluded clients managed by asset managers, individuals and corporate clients living abroad).