ETP
Ethereum ETFs
As an ETF, the cryptocurrency Ethereum is easy to manage and provides a good investment opportunity.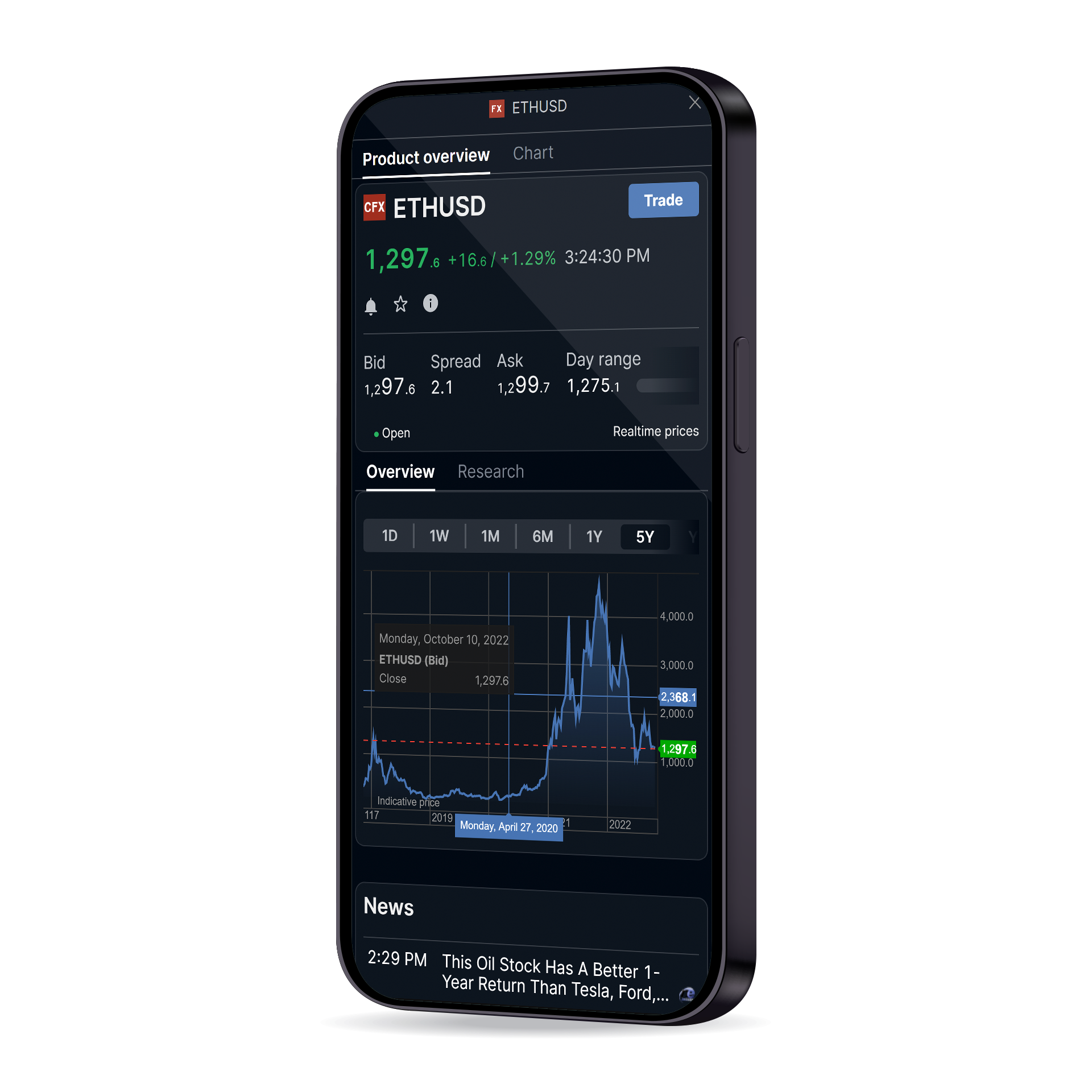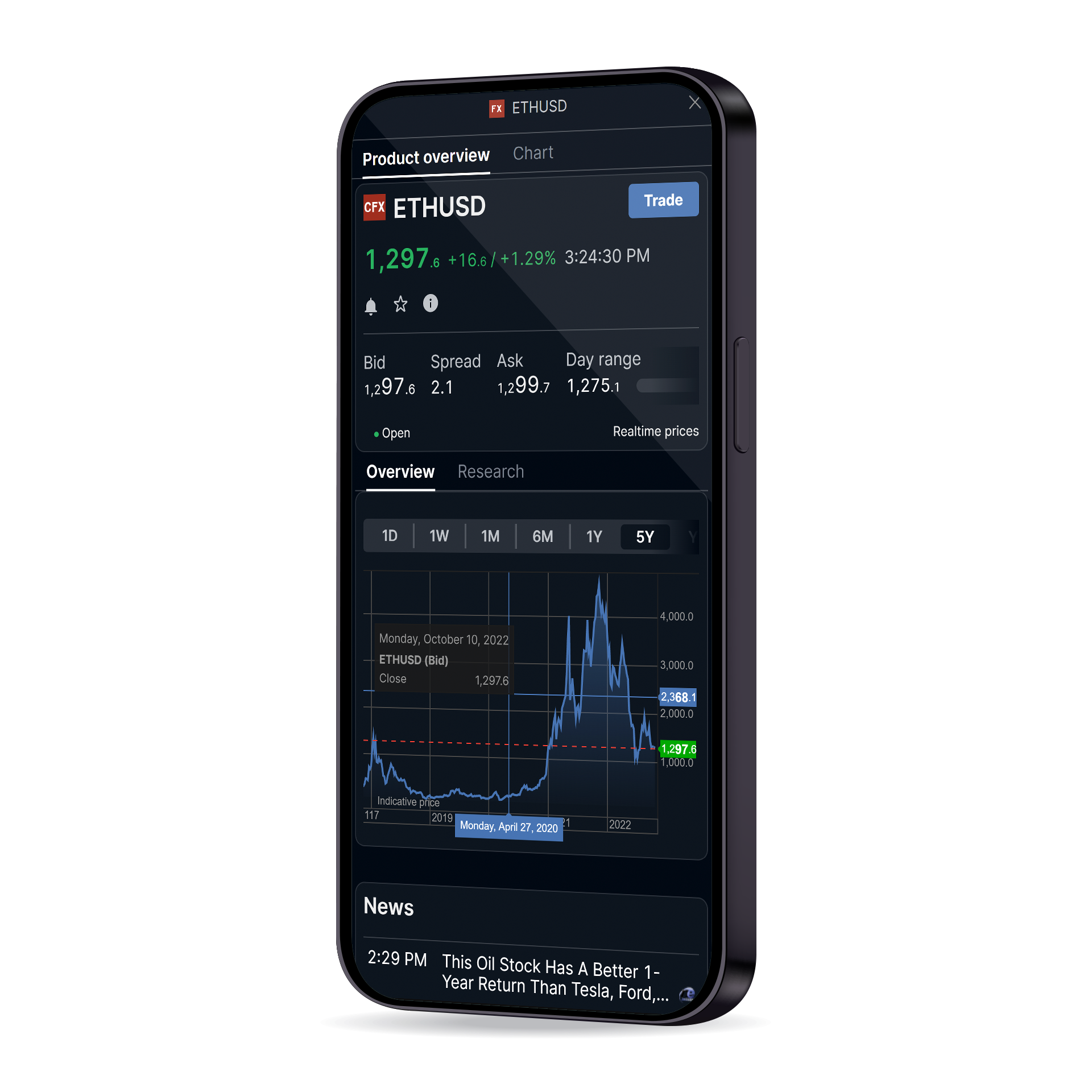 Easy to buy
Instead of buying digital currencies directly, ETFs are based on the mean values of Ethereum rates and reflect the movements, which make them easy to buy.
Great potential
If substantial demand is generated, the technology upon which Ethereum is based can sharply increase in value as a result, offering interesting investments opportunities.
How to find Ethereum in the platforms
Search for Ethereum under the Trading section. The related ETFs, ETPs and ETNs will appear in the research list.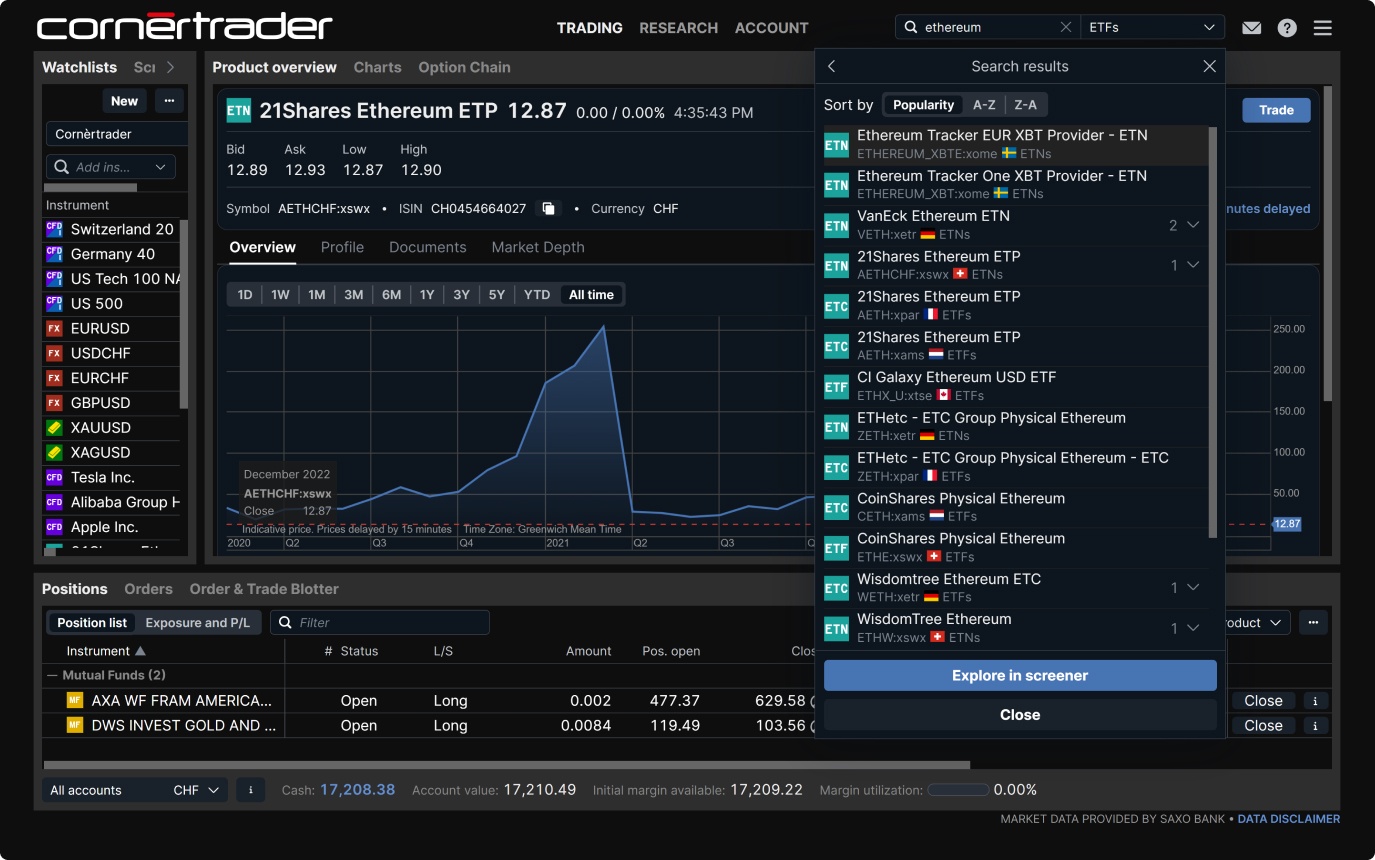 DISCOVER OUR PLATFORMS TAILORED FOR EVERY INVESTMENT STYLE
MEDIUM AND LONG-TERM INVESTMENTS
Invest
The all-you-need platform for investors