BO
Bonds
Get digital access to international, corporate and government bonds. Compared to the traditional way of investing in bonds, this enables you to save time and money.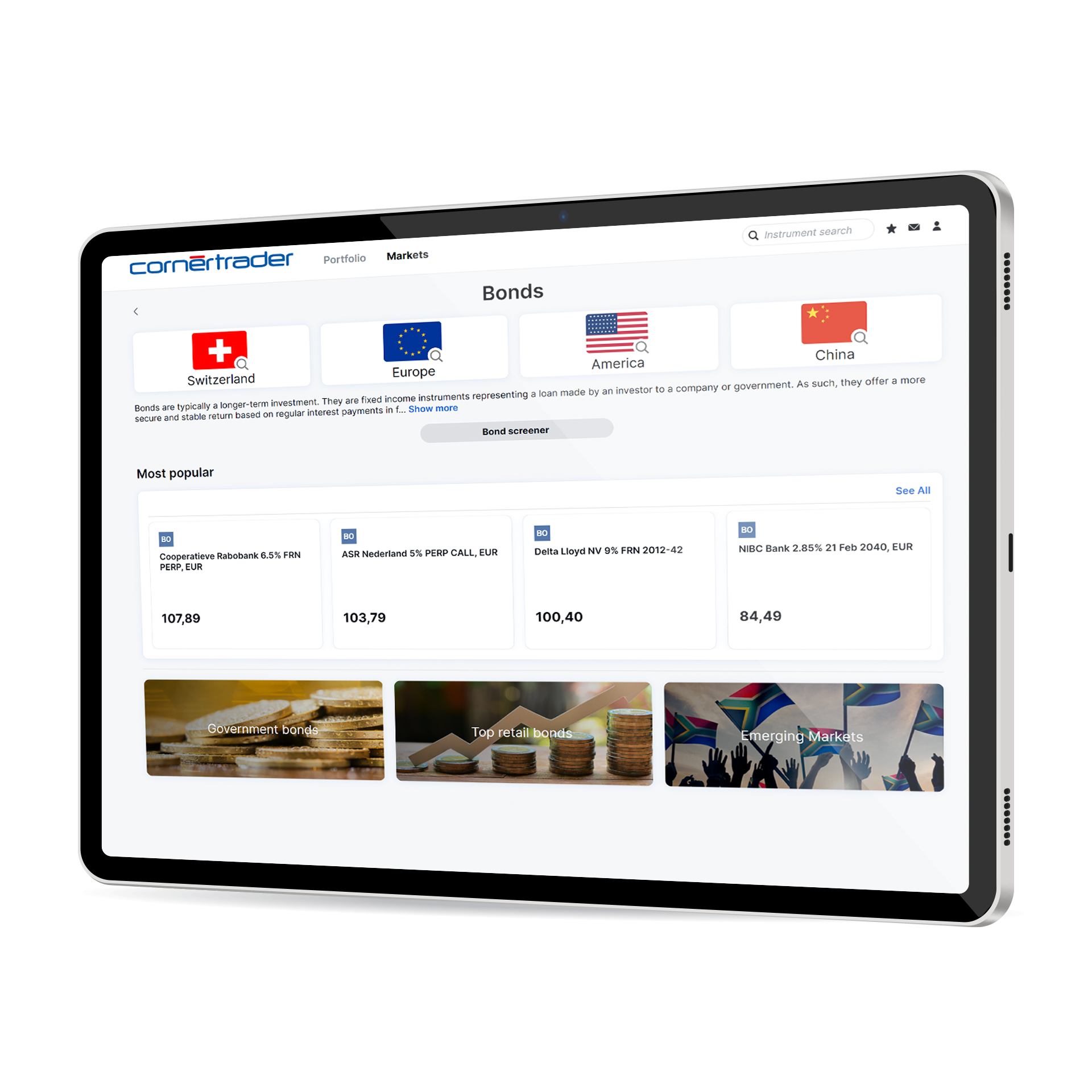 PRO/VIP*
For the most active traders - customised prices from:
0.1% Commission
EUR 50 Min
*A certain deposit amount, trading frequency and/or volume are required to apply for the PRO/VIP profile.