Sign up
Demo

Account

Free trial: Trade with simulated 100,000 CHF.




Live

Account

LIVE: Open a real account to trade your own money.



Home
»
The Benefits Of Trading
Trading with Cornèr
The benefits

A Solution Built on Service
At Cornèrtrader, you'll find that there's one thing we value most. You. Each customer is a prized asset, whom we support and cultivate with great care. It's both how and why we do business. This consummate focus on service is built into every solution and comes through in every interaction. You can trade with Cornèr knowing that we're making an investment in our relationship with you.

Powerful Multi-asset Platform
This focus on service permeates and powers our platform. Its award-winning capabilities are designed to help you maximise your impact. Sophisticated tools. Seamless access to the world's markets. Smart thinking to inform your trading strategy. By giving you the ability to trade multiple asset types from a single platform, we both simplify your workflow and stretch your reach. You benefit from aggregated liquidity from Tier-1 banks along with access to over 80 trading venues around the globe. Trade by trade, you'll enjoy real-time prices, precision execution and competitive commissions and fees.

Top Solidity
No matter what asset types or products you trade, you can work with confidence. Cornèr Bank Ltd is an independent Swiss private bank, and the #1 bank in Switzerland in terms of capital soundness, as confirmed by The Banker's Top 1000 World Banks ranking for the third consecutive year.
Cornèr Bank is a member of Esisuisse depositor protection scheme. Since 2005, the scheme has ensured that clients' deposits at Swiss banks are protected in accordance with the Swiss Banking Act. Should a bank go bankrupt, Esisuisse members ensure the transfer of required amounts up to CHF 6 billion. And, clients receive fund protection of up to 100,000 CHF.

A Legacy of Strength
Cornèr Bank Group is an independent Swiss private bank group founded in Lugano in 1952. From our earliest days, we've occupied a proud place among Switzerland's – and the world's – most respected financial institutions. Combining financial strength with a well-earned reputation for attentive service, we are driven equally by our deeply held values and our business goals. A full-service bank, Cornèr Bank Group is active across the whole range of traditional banking services. We have a particular speciality in the private banking sector, as well as in the areas of lending and Visa and MasterCard prepaid and credit cards (Cornèrcard).
With the launch of Cornèrtrader in 2012, we have extended the power of our solutions and service into the growing market for online trading. Cornèrtrader gives our trading customers access to the world's financial markets, backed by a robust suite of flexible functionality, tools and resources. Equipped to pursue any number of trading strategies, clients are backed by personalised service and assistance provided by Account Executives specialised in trading global markets.
OUR OFFICES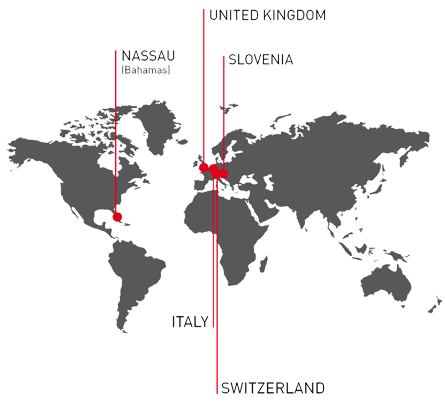 Get started
Free trial: Trade with simulated 100,000 CHF.
LIVE: Open a real account to trade your own money.
Call us at:

+41 58 880 80 80
Mon-Thu: 8:00-20:30 / Fri: 8:00-18:30*
*From 02-23/08 the Friday schedule will be observed.

Send us a message
2018
2017
Total assets
(million CHF)
8'208,3
8'142,9
Customer deposits
(million CHF)
5'478,6
6'146,3
Shareholders' equity
(million CHF)
1'107,1
1'075,1
Net Profit
(million CHF)
53,6
56,3
OUR ACCOUNTS