DEVISES, LE MARCHÉ DES TAUX DE CHANGE – Intéressez-vous au plus important marché au monde et apprenez comment traiter
Datum & Uhrzeit
Di, Februar 27
18:00 - 19:00
Ort
Cornèr Banque
Rue de Rive, 1
1204 - Genève
Suisse
Sprachen & Kategorie
Französisch
Seminare
DEVISES, LE MARCHÉ DES TAUX DE CHANGE – Intéressez-vous au plus important marché au monde et apprenez comment traiter
Le but du séminaire sera de découvrir le marché des devises et ce qui peut l'influencer. La première partie montrera les caractéristiques du marché des devises, ses acteurs et son développement dans les dernières années. En deuxième lieu, nous nous focaliserons sur la manière de traiter les devises en analysant:
Les taux d'intérêts
Les facteurs économiques et politiques qui guident les prix (taux d'intérêts, inflation, PIB, orientation des matières premières…)
Correlation et nature des principales devises
Dans la dernière partie, nous appliquerons les notions apprises et traiterons en temps réel avec la plateforme CornèrTrader.
Referent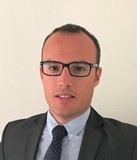 Salezze Massimo
After successfully completing his Bachelor Degree in Economics of Markets and Financial Intermediaries at Cattolica University, Massimo Salezze chose to pursue his studies through an exchange program with Åbo Akademi in Finland. Having obtained his M.Sc. in Economics in 2007, he then moved to Copenhagen where he began his career directly on the Trading Floor of Saxo Bank AS, as Global Sales Trader. Four years later he covered the position as Head of Sales Trading at Saxo Bank Italy in Milan, and remained there for 15 months.
In 2012 he moved to the trading desk in Zurich, taking the position of First Vice President.
At present he is Product Specialist for CornèrTrader, offering eCommerce solutions to HNW clients in multi-asset class markets (Foreign Exchange, Futures, Commodities, CFDs, as well as Shares and Bonds). With a 10+ years track record in financial markets, Massimo Salezze is specialized in the FX Spot & Options Market. As FX dealer he has been an international member of the ACI Financial Markets Association since 2008 and he is active in that role also in Switzerland.
Die in den Schulungen enthaltenen Informationen sind rein exemplarisch und lediglich als Kommentare zu verstehen. Sie stellen weder eine Steuer-, Finanz- oder Anlageberatung noch eine Aufforderung, ein Angebot oder eine Beratung in Bezug auf den Kauf oder Verkauf von Wertschriften oder damit verbundenen Finanzinstrumenten, die Beteiligung an einer spezifischen Handelsstrategie unter einer bestimmten Rechtsordnung oder Investitionen jeglicher Art dar. Die Schulungen und die darin bereitgestellten Informationen wurden ungeachtet der Ziele, der finanziellen Situation oder der Bedürfnisse bestimmter Teilnehmerinnen oder Teilnehmer erarbeitet. Die in den Schulungen enthaltenen Informationen sind nicht das Ergebnis unabhängiger Finanzrecherche.
CornèrTrader übernimmt keine ausdrückliche oder stillschweigende Gewährleistung oder Zusicherung (auch keine Gewährleistung der Marktfähigkeit oder Eignung für einen bestimmten Zweck oder eine bestimmte Nutzung) in Bezug auf die Korrektheit, Vollständigkeit oder Eignung von Informationen, die in den Schulungen und den dazugehörigen Unterlagen bereitgestellt werden.
Bei Webinar-Schulungen sind Informationen zur Teilnehmerin oder zum Teilnehmer selbst (einschliesslich Personendaten) für den Webinar-Anbieter und/oder andere in die Bereitstellung der Webinars einbezogene Dritte sowie für die anderen Webinar-Teilnehmerinnen und -Teilnehmer einsehbar und können von diesen aufgezeichnet und weitergegeben werden. Deshalb sind die Teilnehmerinnen und Teilnehmer während den Schulungen zu angemessener Vorsicht angehalten, wenn sie ihre Personendaten (das heisst persönlich identifizierbare Angaben oder besonders schützenswerte Personendaten) direkt offenlegen. CornèrTrader empfiehlt den Teilnehmerinnen und Teilnehmern, Spitznamen zu verwenden, wenn sie den Webinar-Raum betreten, und Angaben mit Personenbezug insbesondere über das Chat-Tool zu vermeiden. Zum vollständigen Disclaimer.